June 17th 2017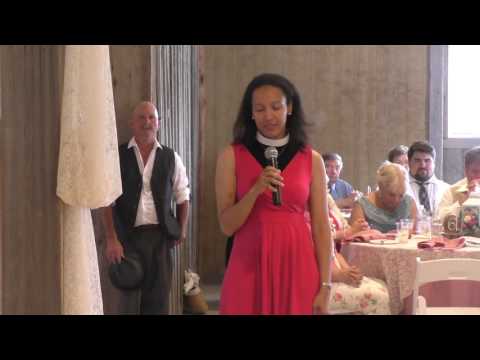 Sandra and Cory held their wedding and reception at The Belmont Farm in Clements Maryland (Southern Maryland) on June 17th 2017. The ceremony was outside and the music was provided by a string duo that were friends of the bride and groom. The weather was threatening but never materialized. The bridal party was introduced and the bride and groom danced to "From The Ground Up" by Dan and Shay. After dinner Sandra danced with her dad to "My Little Girl" by Tim McGraw and Cory with his mom to "Humble and Kind" by Time McGraw. The couple had met a friend's wedding doing the bouquet and garter toss so we had to do that again. This was my fourth wedding for their family and friends. Everyone had fun and the bride and groom danced their last dance to "Black" by Dierks Bentley.
They are going on a honeymoon to Punta Cana
Congratulations to Sandra and Cory
Posted on Wedding Wire – 5.0 Rating
We enjoyed working with Event Entertainment from the very beginning. So attentive to details and ensuring the event runs smoothly. Event Entertainment DJ'ed my sisters wedding two years ago and because they were phenomenal then I knew I had to book them for my big day. I couldn't say enough good things about their team. If I could give higher than 5 starts I would.